Female Hairloss Treatment
Losing your hair? This is the best female hair loss treatment in Melbourne
Female hair loss is not often talked about; however, it is a very common condition for women to experience also. Losing your hair is distressing and can affect your confidence and leave you feeling self-conscious.
There are many reasons why a woman will lose her hair, from hormonal issues – like thyroid disruption or menopause, to emotional or physical stress, genetics, illness or even dietary changes. The causes are common, however, up until now the solutions for female hair loss have been limited.
About one-third of women will experience hair loss at one point in their lives, and for post-menopausal women, this number increases to two thirds. It is a condition that can have a great impact on women and can leave you feeling devastated.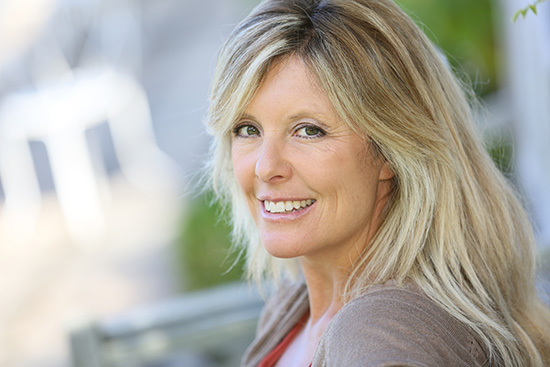 Don't let thinning hair stop you from feeling great
At Angela's Mane Attraction we understand your concerns – we know how important your hair is! Which is the reason we have introduced the latest in female hair loss treatment. If you are worried about your recent hair loss, then we highly recommend you try our amazing new Medispa PepFactor hair loss system. We can treat all stages of hair loss, right up to Stage 5.
PepFactor is a world-first in-salon skin and scalp rejuvenation system that has been formulated by doctors and scientists. And we are one of the few salons offering this female hair loss treatment in Melbourne.
Female hair loss specialist in Melbourne
The natural formulation is bio-identical and works to offer regenerative properties for the skin and scalp. PepFactor promotes natural hair regrowth in a non-surgical procedure and it can be used for eyebrows, scalps and hairlines too.
The process itself is fast and suitable for all skin types. You can expect to see results within two weeks from the first treatment, however as everyone is different the total number of treatments will vary.
If you would like to know more about the latest in female hair loss treatment here in Melbourne, please contact the salon. We can't wait to help you regain your confidence and see a new you!