Clip in Hair Pieces – Real Human Hair Available in Melbourne
Are now available
HEY GIRLS
No damage to your hair
NO GLUES
Clip in hair pieces
ASSORTED COLOURS
ASSORTED LENGTH
ASSORTED THICKNESS
STRAIGHT OR CURLY AVAILABLE
Hair Pieces
Are made from 100% natural hair, that add length and glamour to celebrities such as Ricky-Lee, ex-McLeod's Daughter star Rachael Carpani and many others rely on Hairpieces to provide natural clip on celebrity hair extensions.
So why do stylists to the stars, models and celebrities all choose Hairpieces? Firstly, their clip in hair extensions are one of the most natural looking hair pieces available, and are a great alternative to hair extensions. They are comfortable to wear, affordable, and come in a range of colours (such as brown and blond hair extensions) and styles to suit everyone. Hairpieces are the specialist you are looking for to achieve that perfect look!
Secondly, with the clip in system there is less damage to your own hair. And unlike many on the market, can be attached in one piece instead of having to use multiple hair pieces to get the look that you want.
The hair pieces last for many years, if cared for properly, and Hairpieces supplies you with a net, making them easy to store. How to care for your clip on hair extension is simple – just treat them like your own hair. Wash with a salon recommended shampoo and conditioner, comb with a wide tooth comb, blow dry or leave to dry naturally.
Hair Peices have many different styles available, the complete range and prices.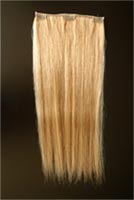 Prices range from only $15 to $800.
Definitely far more affordable than the salon based hair extension "operations" that can do more damage than good
Add On – Clipped in front to add volume to your hair
Volumiser – For fine hair, to add body and length
Extended Layers – Layered hairpiece for Medium textured hair
Extended hairpiece – For very thick hair
Curls – For curly hair, can be straightened if desired
Cube – Clip on ponytail extension, designed to give a thicker ponytail
Simply Highlights – A clip in hairpiece which gives highlights without having to go for professional colouring
Fringe – An easy clip in hair piece for a different look without having to cut your hair
Splice Curls – Are a clip in colour, for young girls that don't want to colour their hair
Hair Pieces @ Angela's Mane Attraction
the very best quality starts here
7 reasons for you to choose your Hair Pieces at Angela's Mane Attraction
Colours matched to suit your natural or enhanced hair colour
Choices of 30cm, 40cm or 50cm lengths
Highest grade 100% REAL hair.
Extra secure base clips
Add volume
Add length
Free professional trial fitting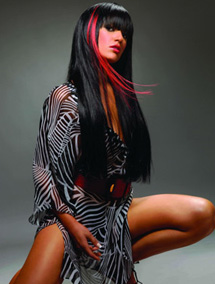 You're Invited To Come In To The Salon For A FREE Fitting See Why We're The #1 Salon For Hair Pieces & Extensions.
Phone or Email Us To Purchase Your Clip On Hair Pieces
Phone or email orders for Hair Pieces and Splices are available – simply email us any time with your request or phone us during our regular hours of operation (see home page for times) and one of our friendly operators will assist you.
Freight available to any place in Australia or to any country in the world.
Clip In Hair Extensions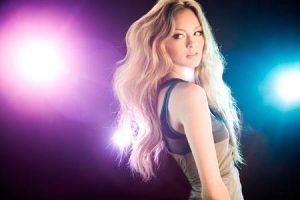 Hair Extensions are a must have fashion accessory for any girl who wants to stay ahead of trends. But with so many on the market, choosing the right hair extensions can be a daunting task.
Angela's Mane Attraction has Clip in Hair extension 100% natural human hair extensions, Angela's Mane Attraction offers a range of clip in extensions. our unique clip hair extension application means you can easily change your look overnight.
Clip hair extensions don't damage your hair like traditional hair extensions. Angela's Mane Attraction have products that are new age of hair extensions designed for girls who want versatility and choice.
Human Hair Extensions
Human hair extensions are the perfect must have fashion fix, as they can be styled, washed and coloured just like your natural hair. Angela's Mane Attraction Hair extensions come in a range of colours and styles to suit all girls needs. From short hair extensions to long and luxurious, Angela's Mane Attraction has a perfect new look just for you.
Convenience and excellence is what we strive for. FREE 30min Consultation call angela on ph:  03 9853 1005
The secret to perfect Bridal & Formal hair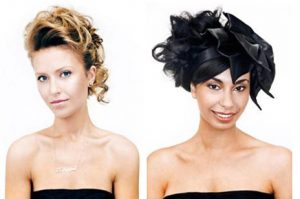 Brides are our speciality! Contact us today and let us help you create the bridal hair of your dreams.
Whether you are looking for extra length or a little more volume to create stunning bridal hair, Angela's Mane Attraction has the perfect product for you.
Made from 100% human hair, our high quality clip-in pieces come in the largest range of natural colours. Each piece is designed to create a different flawless outcome to ensure no one can tell you have a hair piece in!
Melbourne based? Please call us to arrange a complimentary personal appointment to try the range yourself.
Testimonal
"Thank you Angela's Mane Attraction for making my hair on my wedding day so perfect. Your hair pieces looked amazing on the day and no one could tell it wasn't my natural hair. Plus I have worn them again so many times after my wedding. Thank you again.
Isabella – Toorak "angela's mane attraction member"
Applying your Hairpieces is simple!
Just follow the easy steps below to instant natural looking hair.
Made from Korean & European human hair, all Hairpieces are sewn in Australia to a unique design:
an all-in-one hairpiece that looks more natural and be easier to use.
You no longer need use six pieces, just one gets outstanding results!
FACTS & LOOKING AFTER THEM………
IRONING THE HAIR
Iron protectors must be used at all times and hair must be dried off leaving a little moisture, then iron in very small sections so that the remaining moisture protects the hair.
COMBING THE HAIR
Start at the bottom and work upwards to the top to remove knots.
STORING
Hair must be kept in the bag provided to allow hair to breathe.
FOR STRAIGHT HAIR OR TO GO CURLY
Comb hair through. Hold hair upright and then fold the hair into the net and pull tight. Dry naturally or with hair dryer. Shake it out and it's ready to wear. You will be surprised as how natural it will look and so little work to get the desired result.
IMPORTANT:
To curl the hair, make sure that the ends are tucked under neatly before placing the hair into the net. Shake hair after drying. Do not brush or comb hair. Just shake out.
UNIQUE CURLY HAIRPIECES
If you have naturally curly hair this product is for you. Not to be straightened or blow waved, push in the curl and let it dry naturally.
REGULAR USE
For daily use do not to apply pieces on the same spot each day as the pressure of the clip may tear the hair.
COLOURING THE HAIR
All hair can be coloured. Always ensure your pieces are coloured by a professional hairdresser who understands the processes involved. Ensure your hairdressers contacts Angela's Mane Attraction directly for advice on colouring your hairpieces before they proceed.
Full payment for hair pieces is required on day of consultation for us reserve your order. Re-appointment 2-3 days after consultation to teach you how to put it in.
Full payment for hair pieces is required on day of consultation for us reserve your order. Re-appointment 2-3 days after consultation to teach you how to put it in.
Cost: We Do Not Quote over phone, it's to difficult as everyone needs different amounts of hair for different thickness of hair,style,and length, please make an appointment for a consultation
Call and speak to one of our stylist  03 9853 1005
Thank you for looking at our website. We hope you find it informative and helpful. We are here at our Melbourne salon to answer any questions about your hair styling, hair extensions, beauty needs, tanning ect… Phone us today.
Regards
Your Artist Director, Colour & Hair Extension Specialist,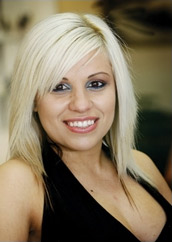 Angelina Biviano
Click to Bio Ionic Hairdryers, Promotions, GHD Irons, Technical Colour, Weddings, Beauty, Hair Extensions Questions,
Please Note: Our pricing structure reflects the educational level of our hairdressers which is determined by extensive training,
testing and practical experience.