Men's Hair Colouring
"New Colour Range"
For Men 10min colour Processing Time
Any man can look as young as he feels!
Discreetly conquer gray and white hair with natural-looking results in just 10 minutes.
Turn back time and make male guests look as young as they feel with Flash Back from Paul Mitchell Professional Hair Color.
Designed specifically for men, FlashBack discreetly conquers gray and white hair with natural-looking, lived-in results in just 10 minutes.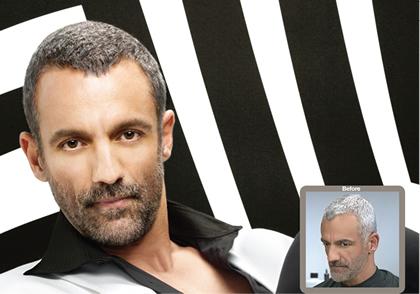 Key Benefits:
Conquers Gray Hair – A full range of tones for men, designed to discreetly conceal gray & white hair.
Natural Looking Finish – Achieves lived-in results with a subtle sheen, allowing men to take years off their look while maintaining a natural appearance.
10 Minute Processing Time – Processes quickly to accommodate male guests' need for speed and help you pick up the pace in the salon.
Features You'll Love:
Demi-permanent – Unique ingredients help color last up to 4-6 weeks and fade on tone, while UV absorbers help prevent color fade.
Ammonia-Free Conditioning Formula – Reduces structural damage, while soy protein hydrates and boosts hair strength.
Formulation Free – Three perfectly balanced color series take the guesswork out of formulating.
Liquid Gel Consistency – Ideal for quick and easy bottle application.
Subtle Scent – A fresh fragrance with a hint of mint provides a pleasant hair coloring experience for men.
Color-Coded Bottles – Color-coded packaging makes color selection easy at the Color Bar.
Intermixable with Color Shots – Expand your formulation options with Color Shots.
Attention Men Book your appointment Now 03 9853 1005