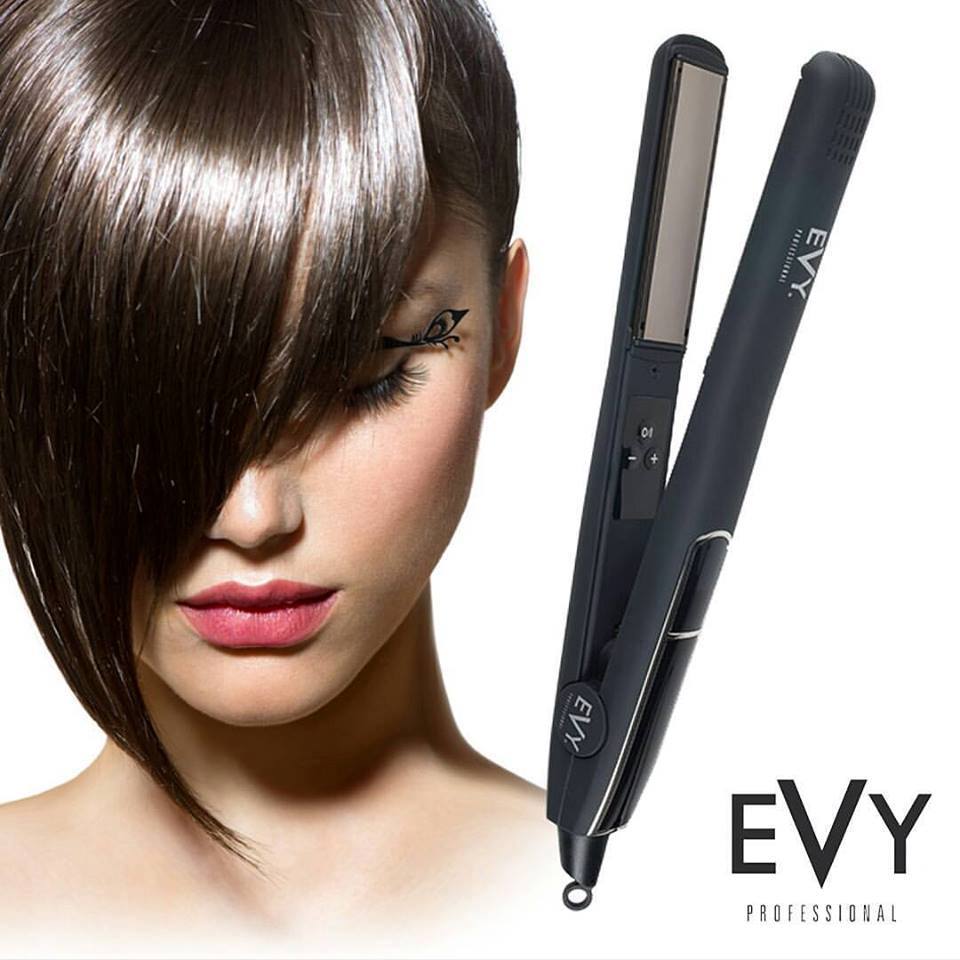 Dryers
The  Nano-Ionic Conditioning EVY  Pro-Dryer is a super-powerful conditioner with a cord. It features Nano-Ionic Hybrid Mineral Technology, which utilizes our exclusive Nano-Ionic Hybrid Mineral to produce 5 times higher levels of Natural Negative Ions and Far Infrared Energy for the quickest drying, the most conditioning results possible. Dries super-fast without damage, utilizes ultra quiet technology and does not give off any ozone emissions. Also features Turbo Fan, Cool Shot Button, Variable Heat Settings, and Ionic Styling Nozzle.
The EVY Whisper  Nano-Ionic Conditioning EVY Pro-Dryer is ultra-light & extremely quiet. it features Nano-Ionic Hybrid Mineral Technology, which utilizes.  Natural Negative Negative Ions and Far Infrared Energy. Hydrates and smoothes hair cuticle, fast-drying without damage, increases shine and manageability, and prevents frizzes. Also features Dual Removable Filters, Cool Shot Button, Variable Heat Settings and Ionic Styling Nozzle.
 
Hair Hydrating Technology
It all started from post volcanic minerals from a remote region in Japan, where for centuries locals have enjoyed the benefits of strong, healthy hair and youthful skin.
EVY has taken these highly beneficial ionic generating minerals and infused them into their hair tools.
Not the first hair tool range to tap into these powerful minerals but most certainly the first to feature an impressive 32 hair hydrating and strengthening minerals along with added features. 
Other hair tools may feature 1-2 minerals at most! So what do these post-volcanic wonders do for hair? They impart negative ion and infrared energy, which work to micronize or break up water particles so they are better able to penetrate the hair shaft.
The result is pure inner hair hydration. It is hair that is shiny and healthy, even if you use your EVY tools  frequently. No more dry, brittle hair from overuse of dryers or irons. Hair heaven has arrived.  Ions are atoms that have gained or lost an electron and bear a charge of energy. Positive ions have lost an electron and are considered unhealthy.
They are found in dust, smoke and other toxic substances. Negative ions have gained an electron and greatly assist in a body's mood, energy level and overall health.
EVY
The lightest, most powerful dryer ever!
The Technology

MINERAL INFUSED TECHNOLOGY Every EVY PROFESSIONAL product uses our unique Mineral Infused Technology for the ultimate styling experience. While some products incorporate one or two minerals, ours are infused with an extraordinary blend of 32 minerals. Sourced from one unique place in Japan, our rich post volcanic minerals have long spoilt locals with healthy skin and beautiful hair.

Now, EVY brings this luxurious hair experience to you. This amazing natural resource of 32 minerals generates negative ion and far infrared energy, micronising water into fine particles that penetrate hair with more power than ever before. The result is pure inner hydration that leaves hair healthy, shiny and lustrous looking.
How Does It Work:
EVY Professional Hair Care System utilizes technologically advanced Natural Ion Complex to deliver natural negative ions to the hair. Natural negative ion energy is powerful enough to break water molecule clusters into micro-fine particles (atomization) and penetrate the hair shaft. That means moisture balance is restored and the hair cuticle is sealed.

TOOLS
The EVY Professional Brushes have been created by stylists for stylists to ensure superior quality and performance and to provide the perfect brush!
Handmade with a unique combination of natural and nylon bristles and the addition of our Mineral Infused Technology to deliver noticeable smoothness and shine with every brush.
Mineral Infused ceramic barrel and bristles to ensure even heat to minimise hair breakage and split ends.
Combined natural and nylon bristles to hold hair with greater tension, reduce static and achieve lustrous shine.
MIT emits natural negative ions to reduce static and keep the brush pure and clean.
Lightweight Soft touch handle for easy use.
WITH EACH BRUSH STROKE HAIR IS LEFT SHINY, SILKY AND STATIC-FREE.
SOLD @ ANGELA'S MANE ATTRACTION
196 HIGH STREET KEW 3101 
CALL FOR MORE INFORMATION:
03 9853.1005
EVY – ONEGLIDE HAIR STRAIGHTENER
The EVY iQ-OneGlide with unique three PTFE strips allows you to achieve powerful results and inner hydration for the perfect salon finish.
New technology plates contain 24-carat gold for smoother glide.
Unique three strip design for even tension and faster results.
New PTFE strips for stronger heat and chemical resilience.
Mineral Infused Technology for inner hydration & ultimate shine.
Digital temperature control from 130-210°C.
Fast MCH ceramic heater.
Available in both 1" and 1.5" plates.
3 metre professional cord.
Suitable for professional & home use.
EVY Ion Hair Dryer
| | |
| --- | --- |
| Question: | What are ions? |
| Answer | Ion are molecules that have lost or gain an electron and bear a charge of energy. Those that have lost an electron are called positive ions and those that have gain an electron are called negative ions. |
| Question: | How does the Ion-Conditioning EVYPRO  Hair Dryer dry the hair faster? |
| Answer | Finer water molecule particles allow more moisture to penetrate the hair shaft and water to evaporate faster. |
| Question: | Can the Ion-Conditioning EVY Pro Hair Dryer be used for all hair types? |
| Answer | Yes, this dryer can be used for all hair types like a regular hair dryer. It is especially effective to blow dry curly hair straight when used together with the Ion-Smoothing Brushes. |
| Question: | Does the Ion-Conditioning EVY Pro Hair Dryer have to be used with the Ion-Smoothing Brushes to be effective? |
| Answer | To get the best results, especially when drying very curly hair straight, we recommend the Ion-Conditioning EVY Pro Hair Dryer to be used with the Ion-Smoothing Brushes. |
| Question: | Is the dryer lightweight? |
| Answer | Yes, it is very light. |
| Question: | Does the EVY dryer have a warranty? |
| Answer | Yes, it comes with a 1 Year Manufacturer's Warranty |