AWAPHUI KERATIN TREATMENT PRODUCTS
John Paul Mitchell Systems has gone back to the future by celebrating its 30th anniversary with a line launch that harkens back to the Iconic Awapuhi Shampoo that started it all.
Company Co-Founders Paul Mitchell and John Paul DeJoria established a sustainable solar-powered farm 30 years ago in Hawaii to grow and harvest the awapuhi ginger root, which natives of the Islands had long recognized as a source for healing and restorative hair and skin care.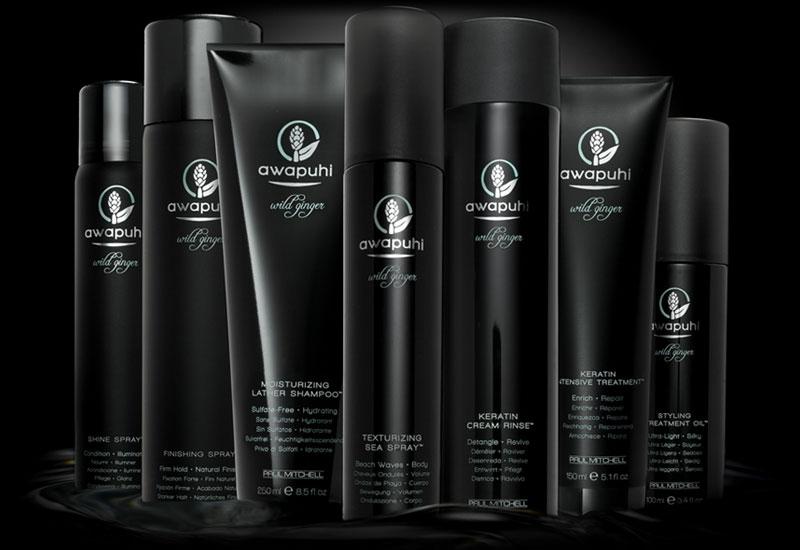 Awapuhi Shampoo was the first product in the John Paul Mitchell Systems vast collection of professional hair care products. With the growth of chemical services and thermal styling tools, salon clients can get just about any hair they want, but the price is often dry, damaged and moisture-starved hair. It is reported that more than 90 percent of the population describes their hair in these terms.
The Awapuhi Wild Ginger Luxury Hair Care line from John Paul Mitchell Systems is fortified with the company's Kera Triplex blend to heal hair from the inside out. Kera Triplex, which is nearly identical to human hair protein, is derived from New Zealand sheep's wool. The products are also sulfate free to protect and preserve hair color.
---
The eight-product Awapuhi collection is comprised of two keratin treatments, a shampoo, a conditioner, two texturizing products and two finishing products.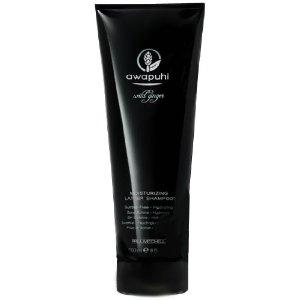 CLEANSING
Moisturizing Lather Shampoo: Sulfate-free shampoo that hydrates protects color and contains keratin protein to repair damage.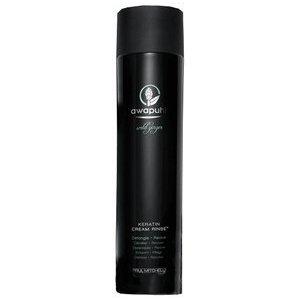 CONDITIONING
Keratin Cream Rinse: A daily conditioner that detangles, strengthens and adds moisture and shine.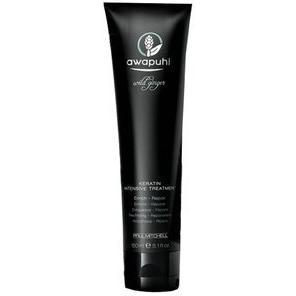 KERATN INTENSIVE TREATMENT
Awapuhi Wild Ginger Keratin Intensive Treatment leaves hair strong and healthy as it penetrates, repairs and seals damaged hair. The keratriplex complex is included to maintain the hairs reparative benefits, creating a potent blend of keratin proteins. A single shot absorbs into the hair to repair and seal damaged sites.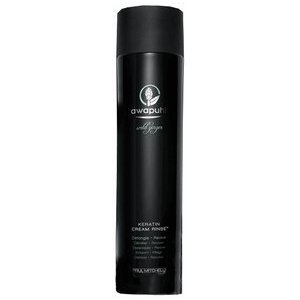 TREATMENT OIL
Styling Treatment Oil: A lightweight oil that eliminates frizz and adds softness, shine and silkiness.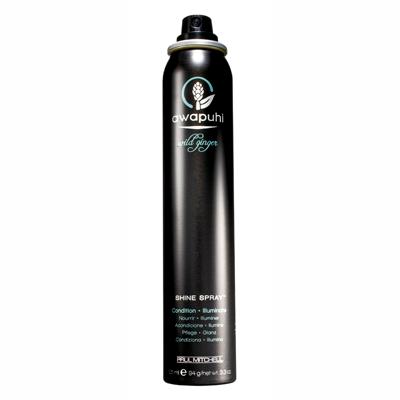 SHINE SPRAY
Shine Spray: Provides a natural finish with a fine, lightweight mist.

TEXTURIZING SEA SALT SPRAY
Texturizing Sea Spray: Adds the coveted, tousled beach look while adding volume and movement.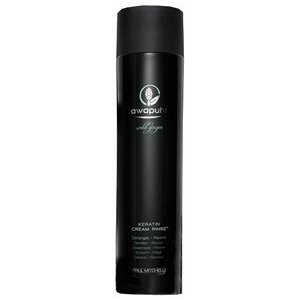 FINISHING SPRAY
Finishing Spray: Provides flexible, shiny hold with humidity and UV protection.
IN SALON ONLY
Kera Triplex Treatments Step-one:

 

in the treatment process, this product is applied from a vial and the keratin protein is absorbed in the hair.
Kera Triplex Treatments Step-two:

 

a deep penetrating cream, this product is applied with heat.We also have at home treatment available for maintance.
Includes a 3min Head Massage
100% Sulfate FREE
97% Natural
Keratin Protein
Kera Triplex Reairs & seals Damaged hair
Hydration
Shine
Moisture
Colour Protect
Strengthens
It reduces Breakages by 80%
Improves Shine by 35%
Prevents colour fade by 67%
---
Shaiatsu Head Massage is also avaiable $1 per min