EVY Irons
WHY YOU SHOULD, WE WILL HELP YOU!
1. How to take care of your hair.
2. How to Curl your hair the correct way.
3. How to blowave your hair at home.
4. How to Straighten your hair the correct way .
5. Using the correct tools/styling brushes & dryers to achieve salon look
6. Consultation on your hair,style & colour
7. Using the correct styling products & treatments at home & why you should
New stock has just arrived
The Technology
MINERAL INFUSED TECHNOLOGY
 Every EVY PROFESSIONAL product uses our unique Mineral Infused Technology for the ultimate styling experience. While some products incorporate one or two minerals, ours are infused with an extraordinary blend of 32 minerals.
Sourced from one unique place in Japan, our rich post volcanic minerals have long spoilt locals with healthy skin and beautiful hair. Now, EVY brings this luxurious hair experience to you. This amazing natural resource of 32 minerals generates negative ion and far infrared energy, micronising water into fine particles that penetrate hair with more power than ever before.
The result is pure inner hydration that leaves hair healthy, shiny and lustrous looking.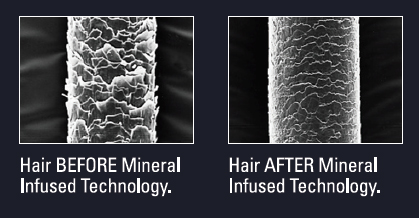 Original ceramic styling iron
100% Guaranteed latest Australian model
Full 1 year EVY Australian warranty
Salon-approved to straighten and smooth hair and create luscious curls, twirls or flicks.
This original ceramic styling iron features a unique built-in microprocessor which conducts heat fast and retains it more effectively. The result? Instant long-lasting heat for optimum styling control.
Plus its advanced infra-red heat actually protects your hair by sealing in its natural oils, moisture and hair colour guaranteeing you beautiful hair with an attractive healthy shine.
EVY SALON WIDE CERAMIC HAIR STRAIGHTENER
Salon approved to straighten and smooth hair and create movement, curls and texture, the ghd salon styler combines advanced ceramic technology with wider plates. This enables you to quickly work through larger sections of hair which makes it ideal for thicker or heavier hair such as Afro Caribbean.
WHY IS EVY THE BEST?
1.The iron heats up to its maximum temperature in seconds, and styles hair through heat alone, rather than by applying tension.
2.The ceramic heaters and the plates are exactly the same size. This ensures the plates are heated evenly, eliminating hot spots.
3.Control circuitry means that the iron maintains its optimum temperature throughout the styling process.
4.The iron emits negative ions, which reduce static and create shine by closing the cuticle.
5.The original styling iron receives continual professional endorsement from the most respected session stylists and celebrities.
EVY STRAIGHTENER
Come in and see us at 196 High Street Kew 3101 03 9853 1005 hurry in limited stock