Self Tan that looks real | Self-tanning FAQ's, Melbourne
THREE WARRIORS
SELF TANNING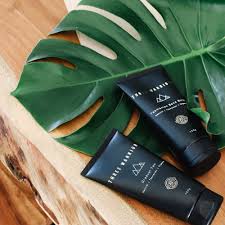 • We recommend the first step you take is to use a Body Polish (exfoliator) to gently remove flaking, or dead skin cells to help create a longer-lasting tan. Remember your self-tan fades as your skin sheds. If you remove loose skin cells, the remaining ones will not wear off as quickly.
THREE WARRIORS  'polishes' skin, without lacerating or damaging the surface of newly exposed layers. THREE WARRIORS Body Polish is a soapless product that will leave no residue on the skin.
• With a cupped hand, mix THREE WARRIORS Body Polish with a little water (you may want to apply Polisher in the shower).
• Starting with your feet – apply THREE WARRIORS Body Polish in circular motions working up your legs and body, paying particular attention to feet, knees and elbows.
• Remove excess THREE WARRIORS  Body Polish with warm damp mitts or alternatively, shower off.
• Apply THREE WARRIORS- Buff on your face with a small amount of water. Rub gently with circular movements and remove thoroughly with sponges or mitts. Moisturise
Step 2 – Apply Self-Tan
• Using gloves (provided with THREE WARRIORS Self-Tan), apply product starting at your neck, working down in small circular motions.
• Working down your torso, onto your legs, lightly glazing the product over your ankles.
• It's best to apply self-tan to the front of your leg while your knee is bent, but when applying to the back of your leg make sure it's straight. Apply product at the bottom of your leg moving upwards in small circular motions. • Keep product off your palms.
• ApplyTHREE WARRIORS using a small amount. Blend over all of your face as if applying a tinted moisturiser. Take into the hair line, blend around the ears and join up to the Fake Bake on your neck
• Allow the self-tan to dry for 15 to 20 minutes before you redress.
Step 3 – Maintain your Self-Tan Moisturise
• To prolong your THREE WARRIORS self-tan, make sure you keep your skin well moisturised on a daily basis.
• 5 to 7 days after your tan we recommend you gently exfoliate your skin with Body Polish. Repeat this every 2 days to ensure your tan fades evenly and to prepare your skin for your next Fake Bake self-tan application.
Pre Application Tip
We advise you apply your self-tan prior to going to bed. This gives your tan time to develop overnight, allowing you to washoff the guide colour in the morning, ready to start the day with a beautiful, golden tan. allow 6-8 hours to dry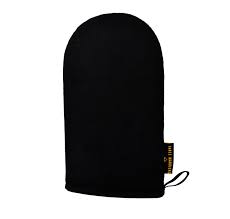 Frequently Asked Questions
WILL IT STAIN MY CLOTHING OR OTHER ITEMS?
No! Since the organic colour pigment is not a stain or a dye, it will not permanently stain and will wash out of any synthetic material. Many focus testing groups found that the colour could be removed more easily than make-up on collars. No pre-laundering treatments were required.
HOW LONG DOES IT LAST?
This is one of our favourite questions! We boast that our product needs to be applied on the average of only once or twice a week. Of course, you will determine your own maintenance schedule. Remember, you are in control, you can deepen your tan simply by applying more of the product.
DOES IT WASH OFF?
NO! Remember that the organic colour is for application. The unique Dihydroxy (DHA) is what creates your tan. Just like a tan from the sun, the tan from this product will not wash off because of its new breakthrough formulation! Note: DHA is not permanent, so it will fade just as any suntan does, which is why a weekly application is recommended to maintain your tan.
CAN I USE IT IN THE SUN OR WITH SUNBEDS?
In our marketing research we discovered that the use of our product with the sun or with a sun bed actually accelerates the tanning process. Stimulating the dark pigment of the skin, known as Melanin, accelerates any form of sun tanning. Those who wish to combine our product with an additional sun tanning regimen will see quicker and more satisfying results than ever before. For this reason, many Suntan Salons carry our products to use with sun beds as a Melanin Accelerator to promote tanning. Our product is also ideal for those who cover their face during tanning or who have trouble tanning the sides of their bodies or other problem areas. NOTE: We do recommend the use of SPF or sun block when engaging in any form of sun tanning.
DOES YOUR PRODUCT HAVE ANY SUNSCREEN OR SPF?
Our Chemist recommended that we not add any of the above to our product. So many of our customers want different degrees of sunscreens or sun blocks that it would be impossible to satisfy all of them.
WHAT ABOUT SWIMMING WITH THE PRODUCT?
Again, we emphasize that this product fades but does not wash off. For the very best results, follow our instructions and apply the product at night and rinse the next morning. Do not swim immediately after application of the product; this would result in waste. Instead, swim after your morning rinse
ARE THERE ANY HARMFUL EFFECTS OF THIS PRODUCT?
Dermatologists will enthusiastically agree that tanning with a dihydroxy formulation is much safer than tanning for prolonged hours in the sun. Our company members are very conscientious about safety, health, and environmental issues. For this reason, we have created an organically based product to ensure a safe tan and to promote healthy skin. We used no animal testing because our product contains no harmful ingredients that would have required extensive animal testing.
CAN I USE THIS PRODUCT ON MY FACE?
YES! Our formula was designed for the entire body, including the face. Often separate tanning products are sold for the face simply as a marketing strategy. Our product is a delicate blend of quality ingredients. We recommend using the tri-pak system to achieve optimum tanning results on face and body.
HOW LONG DOES IT TAKE TO DRY?
Because the level of moisture in each skin type varies, drying time will also vary slightly. In general, we have found that 20 minutes is sufficient time for the product to dry. Many choose to apply the product several hours before going to bed to ensure that the product has dried completely.
THREE WARRIORS has created a product that contains ORGANIC  ingredients and NO PRESERVATIVES.
They guarantee to provide the richest looking tan in the most luxurious way without the sun. It also moisturizes, hydrates and protects the body without clogging the pores or irritating sensitive skin.
The use of our self tanning product will not turn skin orange or yellow and has no harsh odour due to the fact that it is not chemically based and we have created a product that will instantly tan the various skin types without streaking.
A Revolutionary Self-Tanning Lotion
The Most Effective Tanning Product On The Market!
Unique Color Guide Formula That "Shows Where It Goes"
Fastest Way To Get A Fantastic Tan
Tans Instantly As You Apply
A Perfect, EVEN Tan Every Time
Includes A Special Applicator Glove
GUARANTEED
Not To Streak
Not To Turn Skin Orange
Not To Have A Bad Odor
Not To Stain Your Clothes